Things to Do in Akron Today
One, two, and three bedroom apartment homes are available for rent in the Akron, OH neighborhood!
If you enjoy convenience, you will be happy to know that Cedarwood Village Apartments is about 15 minutes away or less from a variety of desired local destinations around the Akron area. Our pet-friendly community is located in the Akron City School District and is only a short distance away from several area schools and universities, including The University of Akron and Kent State University.
Cedarwood Village Apartments is located in Akron, Ohio. Downtown is practically at your fingertips, less than a 20-minute drive away. Spend a night out on the town enjoying the fine dining and exciting entertainment, or stay closer to home and enjoy the afternoon at one of the many shopping or eating options nearby. Our community has convenient access to I-77 for a quick and easy commute to your destination. What's even better, is that we are right beside the Weathervane Circle Bus Stop.
TOP 5 PLACES TO GO IN AKRON
The Stan Hywet Hall and Gardens was constructed in 1912 and finished in 1915. It was owned by the Seiberling Family, the co-founders of The Goodyear Tire and Rubber Company. The estate covers 70 acres and includes 5 historic buildings, 10 fully restored historic gardens, and 95% of the original collections and furnishings of the estate.

The house became a museum in 1955 and opened tours to the public. The Stan Hywet is Akron's first and largest National Historical landmark and the 6th largest home open to the public.

The museum is typically open from Tuesday-Sunday from 10 AM to 6 PM. They do offer self-guided tours as well as guided garden tours. There are other tours available, please visit their website for more information. They also offer the home to be rented out for events such as weddings, wine tastings, and more!


714 North Portage Path Akron, OH 44303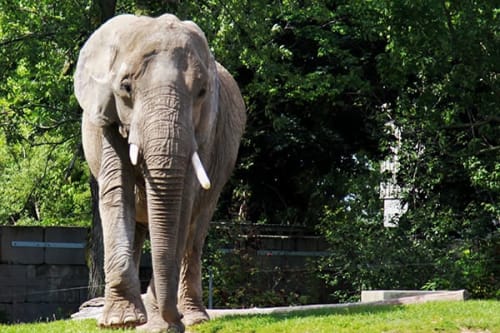 If you are looking for a great idea for a family day out, check out the Akron Zoo!

The Akron Zoo is a 50-acre park with over 1,000 animals from over 100 different species. They welcome around 400,000 visitors each year! The zoo has 9 different habitat exhibits and they also offer unique experiences such as behind-the-scenes tours, a keeper for a day, and a zoo veterinarian for a day! They also have a learning lab, carousel, train, and more!

Visit their website today for more information!


505 Euclid AVE Akron, OH 44307

The F.A. Seiberling Nature Realm is named after F.A. Seiberling who donated over 400 acres to expand the San Run Metro Park. The land donated was owned by him from 1920-1948 and in 1964 it became the Nature Realm.

The Nature Realm has 4 hiking trails and several ponds to stop and enjoy. There is also a visitors center, picnic tables, and restrooms available. Visit today!


1828 Smith RD Akron, OH 44313

The Akron Art Museum first opened in 1924 and it was operated solely by volunteers due to the Great Depression from 1931-1945. In 1941, the home the museum was originally housed in tragically burned down. It was then moved and moved again in 1950 to the former public library. Their focus shifted to fine art in 1965 and since they have formed a distinguished comprehensive collection of works from 1850 to the present date.

The museum has several exhibits that rotate throughout the year as well as they have a beautiful garden to visit. Stop in today!


1 S High ST Akron, OH 44308

Akronym Brewing was first opened by 4 friends after 2 of them had been home brewers for several years. The name stems from when they were trying to name the brewery, they just kept coming up with various acronyms, so with the change of one letter, they had the name of their brewery that also reflected their community.

Akronym Brewing offers beers on tap, growlers, kegs, and they also have a food menu that includes foods such as salads, beer boards, and paninis. They have a large brewery menu that includes up to 14 different beers. We recommend trying the Kernal of Truth beer, which was the silver medalist at the 2018 Ohio Craft Brewers Cup!

Visit today!


58 E Market ST Akron, OH 44308

TOP 5 AMAZING PLACES TO EAT IN AKRON
Akron is the 5th largest city in the state of Ohio and is known for being the Rubber Capital of the World thanks to it being the birthplace of the Goodyear Tire. Due to Akron being so large, it has become a melting pot of many different cultures. As a result, the city's dining scene is an eclectic fusion of local tradition and international flavor including restaurants near Stan Hywet Hall. These five must-try restaurants define Akron's culinary culture, from laid-back bistros and cafes to innovative food served in luxury settings.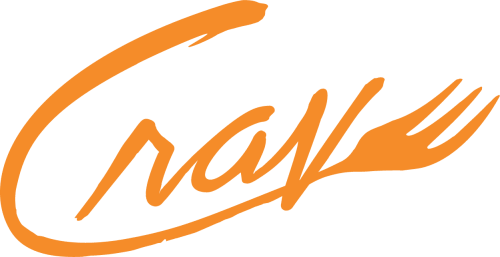 American, Gluten Free Options
Crave is located in the Historic Arts District of downtown Akron and their food reflects the area they are located in. Each entree is beautifully served and you can tell the restaurant's team really pays close attention to every detail of the dish before it is served to you, just like a work of art. They have a large menu that includes entrees such as Flank Steak Banh-Mi, Garlic Marinated Steak Wraps, and even several gluten-free options. Stop in today!
57 E Market ST Akron, OH



Thai
If you are looking for the best Thai food in the area, Cilantro Thai and Sushi is the place to be. They were voted Akron's Best Thai and Asian food for 2020 and have won the award several times since 2009. We recommend starting out with the Thai Garlic Wings and then ordering one of the many sushi rolls that are offered such as the Cilantro Special Roll or the Thaitanic roll. Visit today!
326 S Main ST #1204 Akron, OH 44308



Lebanese, Vegetarian Options
Aladdin's is family-owned and operated by the Chamoun family after they moved to the US from Lebanon. Since they originally opened, they have now opened almost 30 different locations throughout Ohio and other states. They have a large menu, including 40 vegetarian dishes, 30 vegan dishes, 40 gluten-free dishes, and 40 meat and chicken dishes that are antibiotic-free. We recommend the Chicken Sambusek Plate of the Mediterranean Shish Kabob Plate.
782 W Market ST Akron, OH 44303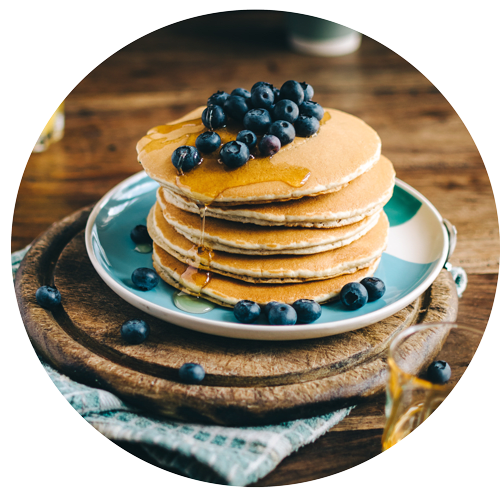 American Breakfast, Old Fashioned
Akron Family Restaurant is an old-fashioned American eatery offering all-day breakfast meals and homestyle favorites. Visitors recommend pancakes, omelets, and waffles. Stop in today!
250 W Market ST Akron, OH 44303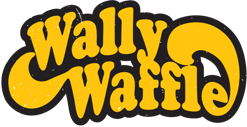 Breakfast/Brunch
Wally Waffle is known for its creative breakfast entrees and its fun atmosphere. They offer many breakfast options including egg plates, pancakes, sandwiches, and of course, waffles! We recommend the Elvis Waffle or the Patriot waffle when stopping in!
Testimonials
The staff has been really pleasant. The location is awesome, super walkable to stores and bars and the parks and busses come right up to the apartments.

- Google Review
Affordable, quiet, and clean. I have a one bedroom with a loft and I'm enjoying the extra space that I have.

- Google Review
The maintenance staff is very professional and works quickly to resolve the problem.

- Apartments.com Review
It is a great community with great staff. The landscaping and outdoor facilities like the tennis courts and pools are great!! Pets are welcome and dogs have their own dog park here. I plan to be here for awhile because I am attached. I love it here.

- Apartments.com Review
Bars are very close to the buildings with no extra noise. The Cuyahoga National Valley Hiking Trails are also just a short walk from most of the buildings. Also, the Weathervane Playhouse is right at the entrance to the apartment buildings and residents receive discount tickets year round! Staff are friendly as well!

- Apartments.com Review
I've moved around quite a bit (once a year for the last five years) and this is hands down one of the most positive experiences I've had with a management company. Maintenance addresses most concerns within 24-48 hrs, the office employees are just as attentive as well.

- Google Review
5 Star Review: I have lived at Cedarwood for 3 months, I love my spacious one bedroom and how quiet the neighborhood is.

- Apartment Ratings Review
5 Star Review: I have been living here for over ten (10) years, and would not leave unless they carry me out!!! Cedarwood Village is an Outstanding facility in which to live and I would recommend it to anyone who needed a Number One Place to live!

- Google Review
It's a great place to live. The apartments are nice, the staff is friendly and maintenance/management is always so quick to resolve any issues and complaints. I'm very happy that i chose this place!

- Facebook Review
5 Star Review: I have lived at Cedarwood Village for 4 years. My experience has been great. Management really cares and they work out any issues that you may be having quickly and efficiently. If you love to be active and surrounded by nature, you are right in the middle of the Metro Parks which is awesome!

- Google Review